Redelegate
If you've already delegated your BAND tokens and then decide to switch validators, you have the option to redelegate your BAND to new validators.
info
This guide necessitates that you first familiarize yourself with the Delegate document before proceeding.
Step 1 — Select the Validator you want to redelegate​
navigate to your account details page. you will see the section of Delegation. then click Redelegate on your selected validator

Step 2 — Select the Validator you want to delegate to​
In the Redelegate pop-up window, you will see a dropdown menu labeled Enter or select validator to delegate to Click on the dropdown menu and select the new validator you want to delegate to.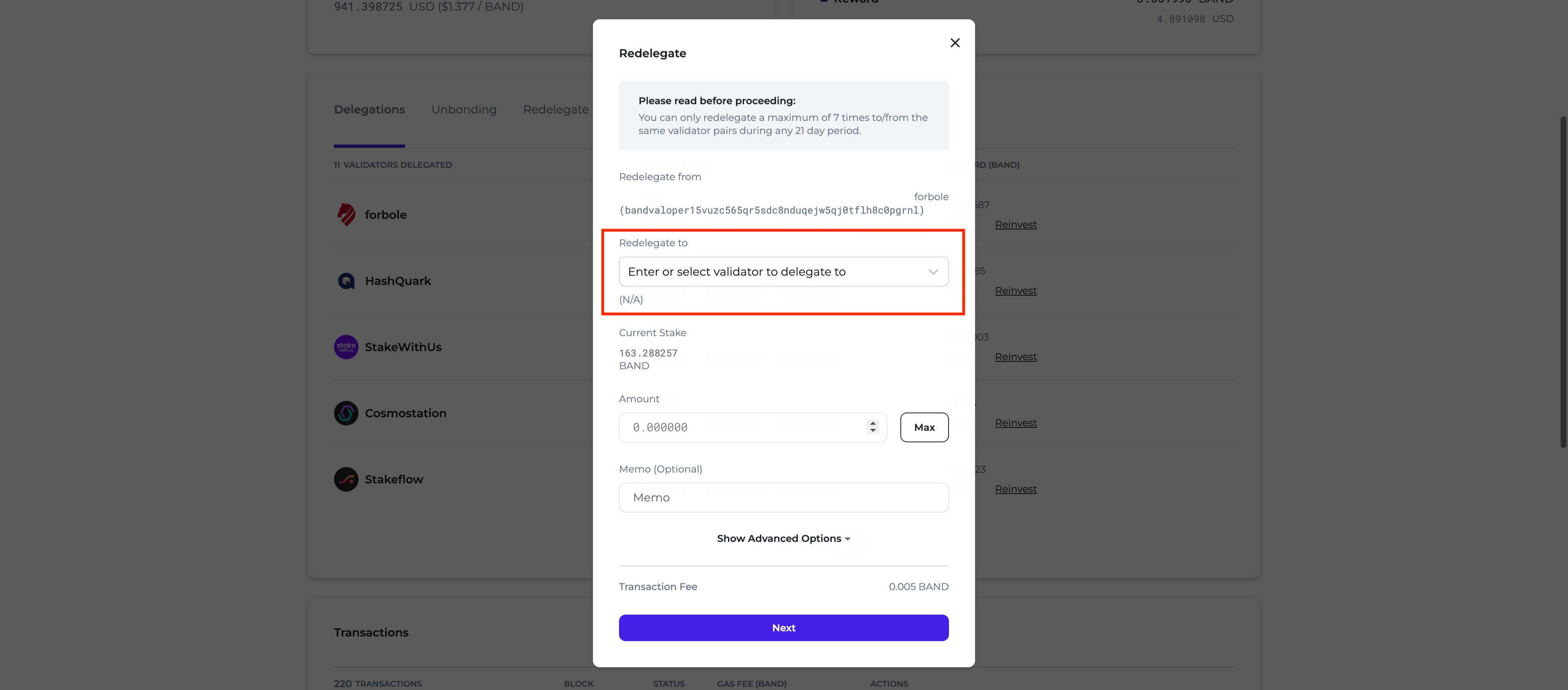 and Enter BAND amount you want to redalegate to and click Next to the next step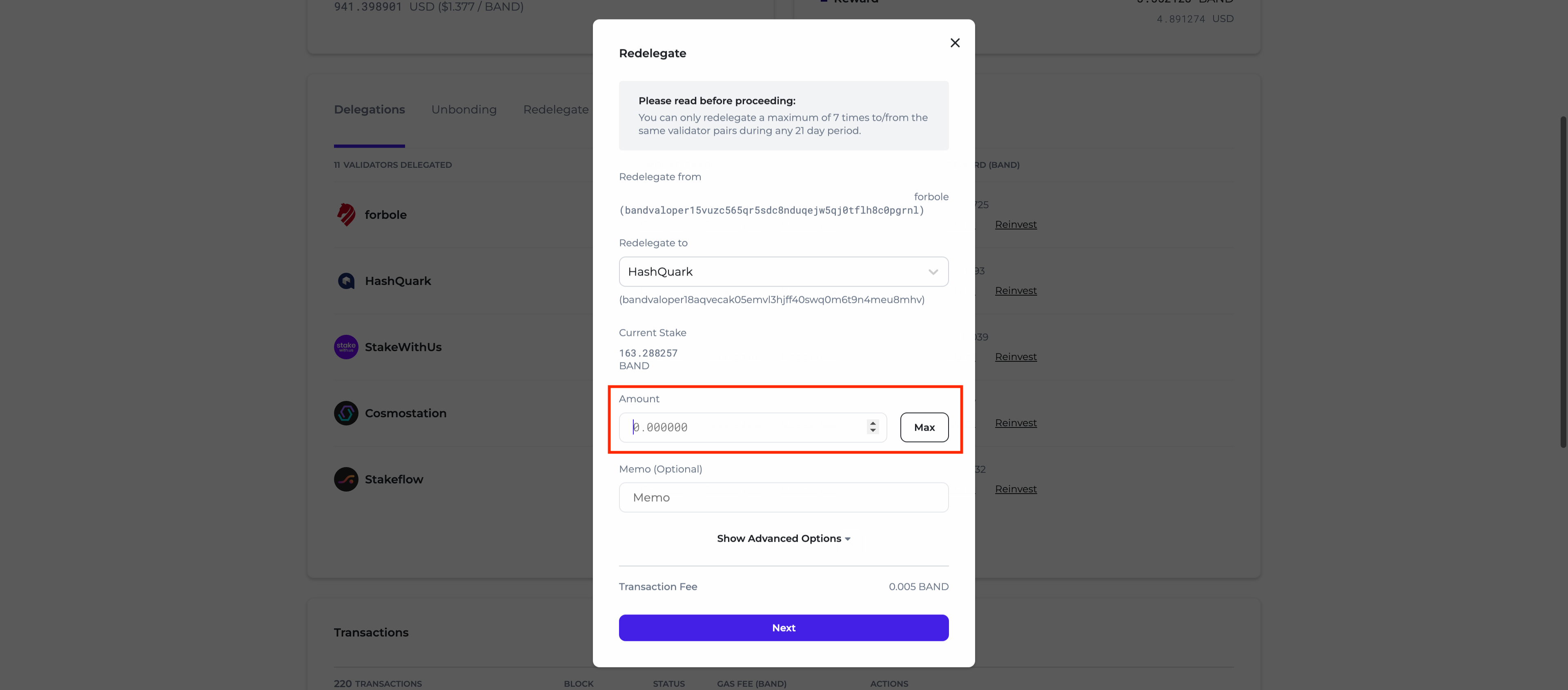 Step 3 — Check Transaction details​
Check if transaction detail is valid then click Broadcast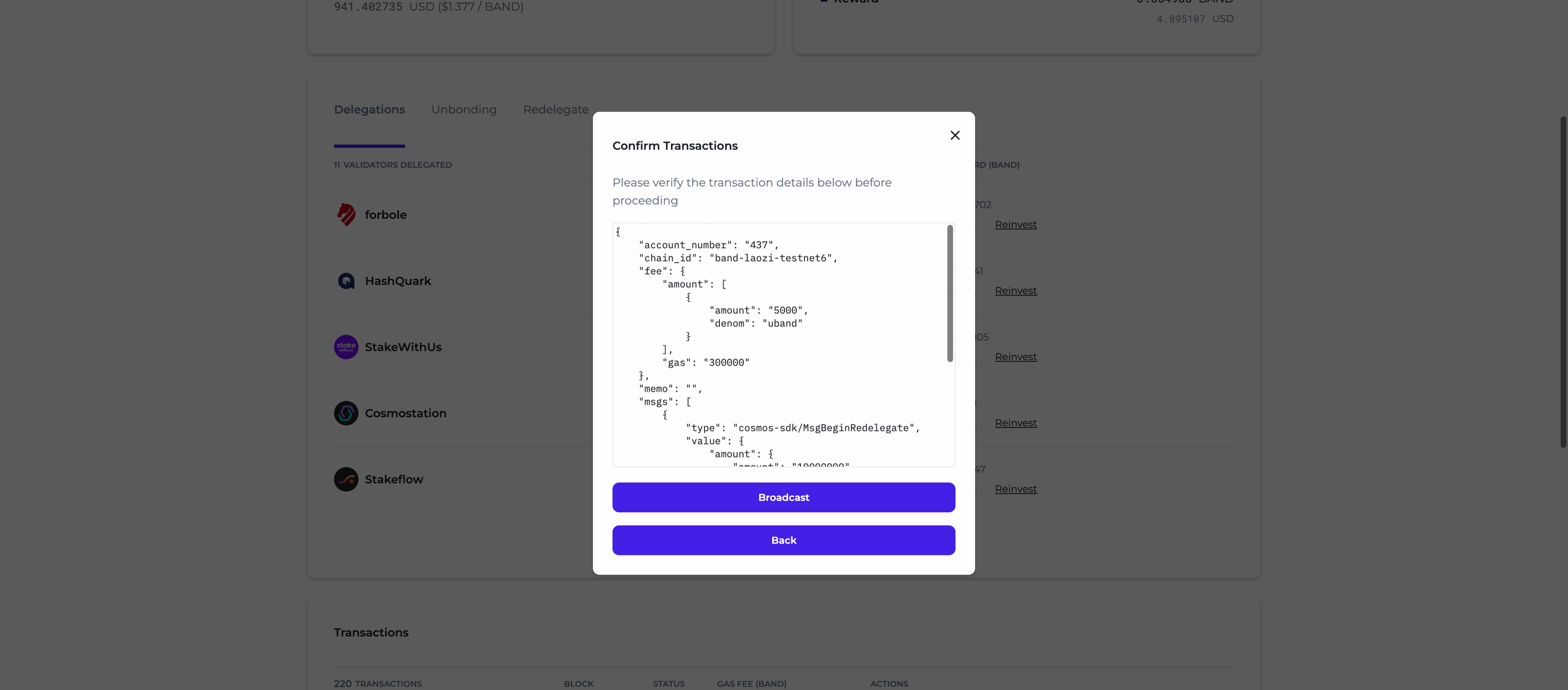 Congratulations! Your BAND has been successfully redelegated to the new validator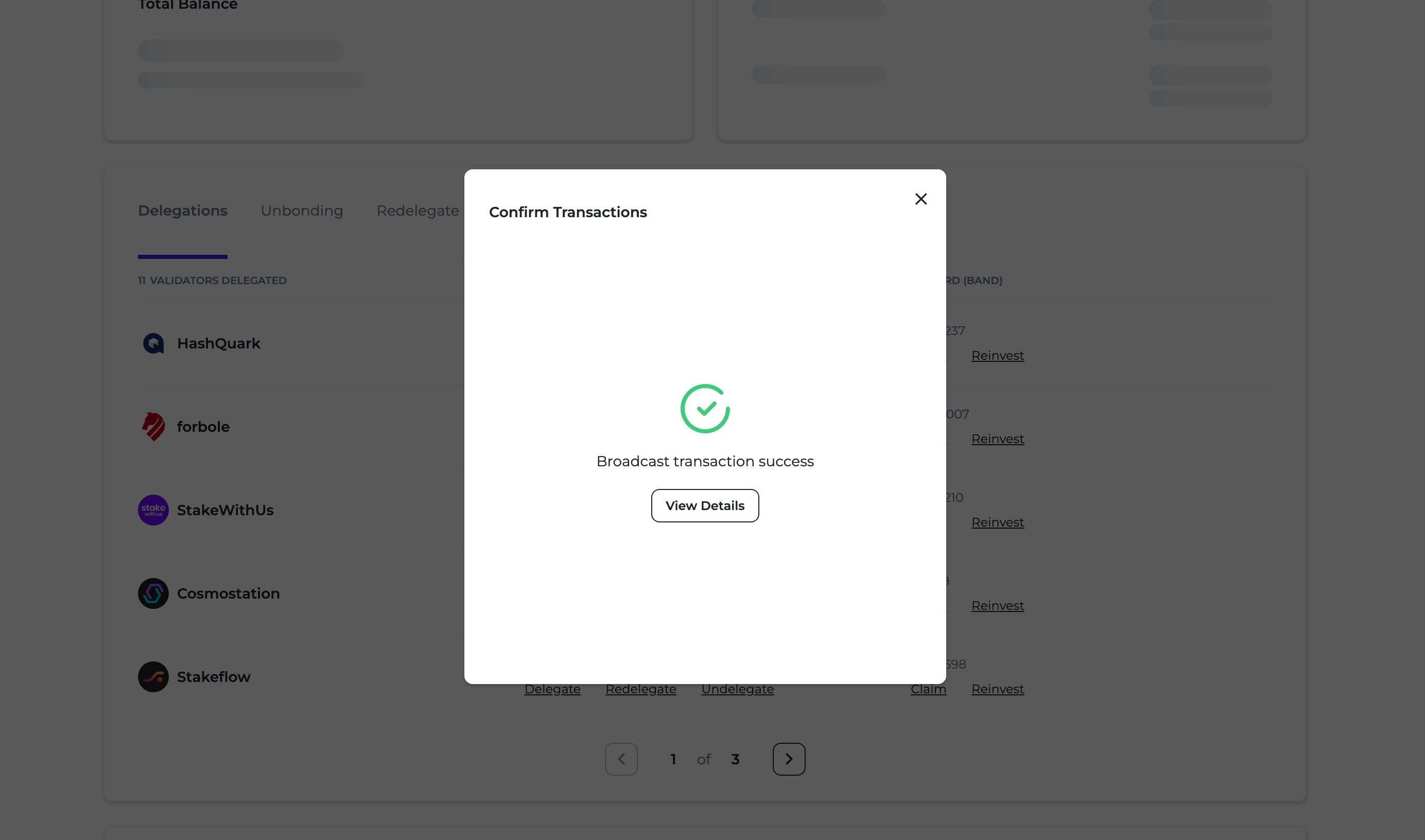 Step 4 — Check Redelegate tab​
In the Redelegate tab, you can view the details of your redelegation.